The best wedding catering in Zoagli, in Liguria
Location
The Canevaro Castle stands to the west of the Spiaggione and overlooks the town square of Zoagli, recently restored to make it accessible to pedestrians and especially to families with children.
The two walks along the rocks have been the characteristic attraction of the town for over a hundred years and branch off from the square both east and west.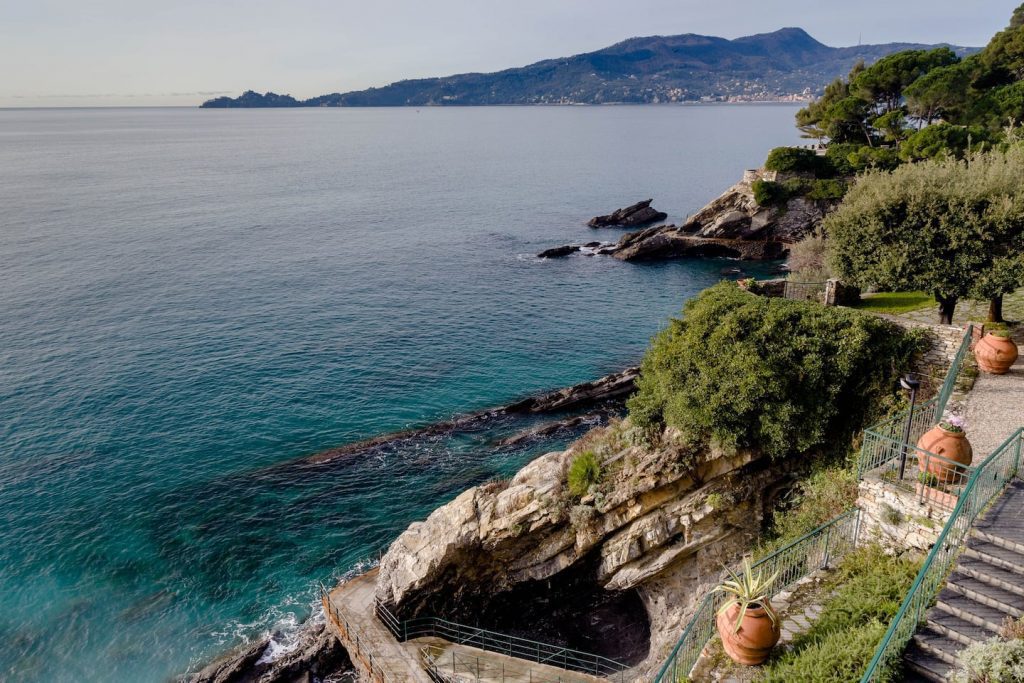 The first settlements in the area date back to the times of the ancient Ligurians. The Romans left traces, still visible today thanks to the ancient Aurelia on the heights. During the Middle Ages the city was in the Fieschi domain which resided in nearby Lavagna. 
The Republic of Genoa, already in the late Middle Ages, distributed looms to the women of the countryside who stayed at home while their husbands were sailing, so the famous "velours de Gènes" was born, required throughout Europe and visible in the Van Dijk paintings, worn by the notables of the Republic, including an Ottavio Canevaro, now exhibited at the Frick Museum in New York.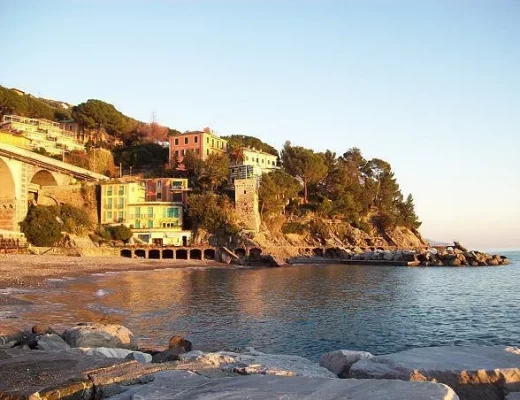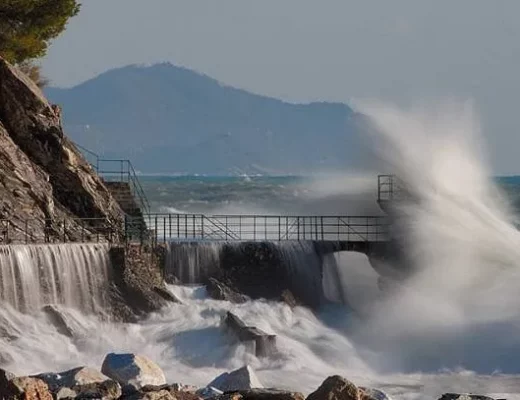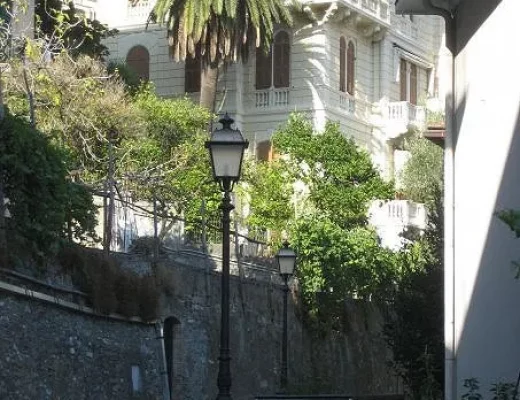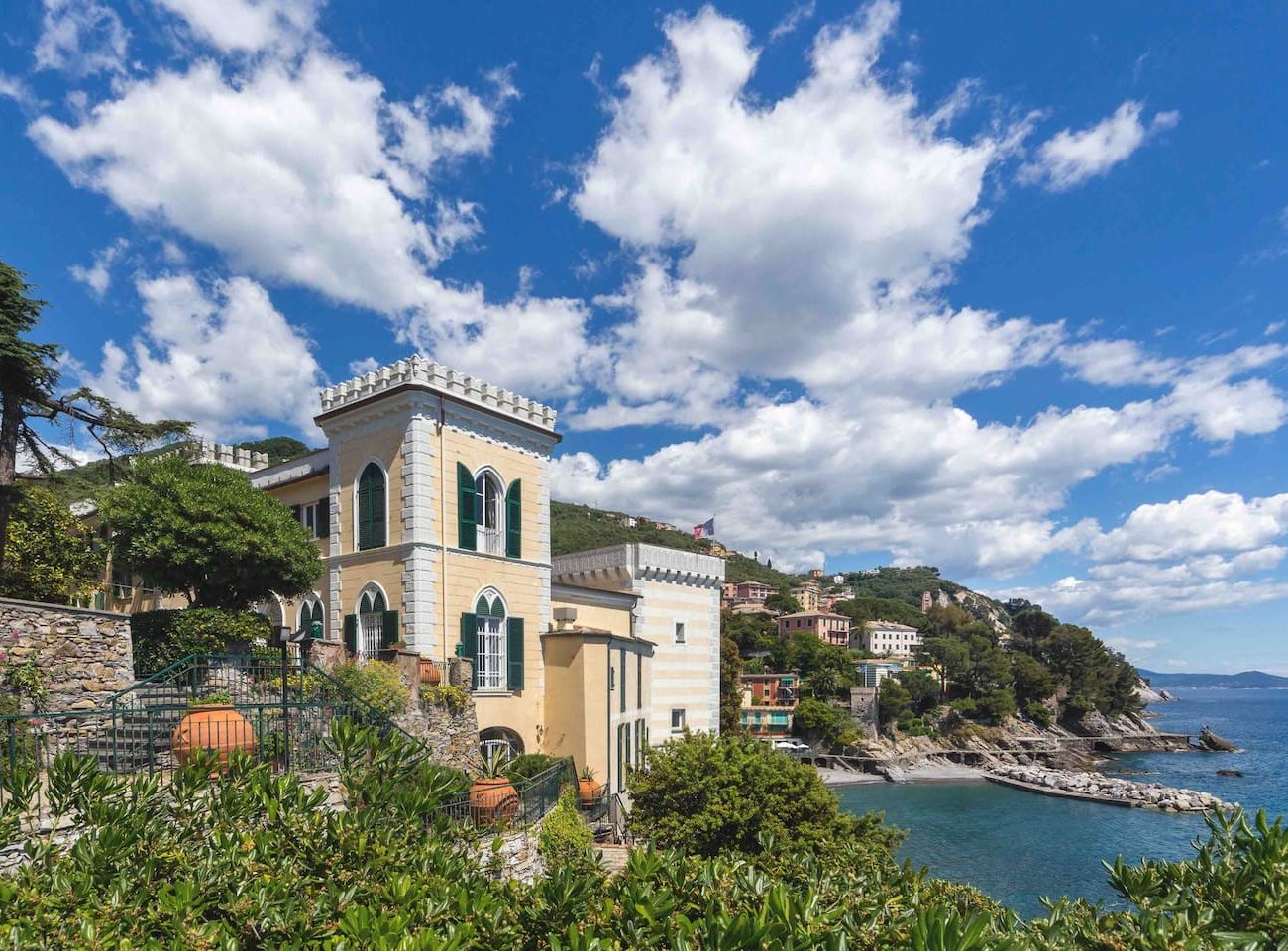 Zoagli was dominated by a railway bridge that the Allies bombed on December 27, 1943, resulting in the death of 53 civilians and the destruction of almost the entire country and half of the Canevaro Castle, adjacent to the bridge.
To rebuild the Castle, Raffaele, fourth Duke of Zoagli, was forced to sell the nineteenth-century building, by Giuseppe Poggi, on the Lungarni of Florence to the United States Government who made it the seat of his Consulate for Central Italy and also his parents' Villa, built in 1917 in Forte dei Marmi.

Historical heritage and monuments
The two towers, to protect the Bay of Zoagli, are still standing. The tower called Saracena, to the east, was recently inherited by the Municipality which restored it to use it mainly for civil wedding ceremonies. The other, the Torre del Duca to the west, has been inserted in the Canevaro Castle since 1700.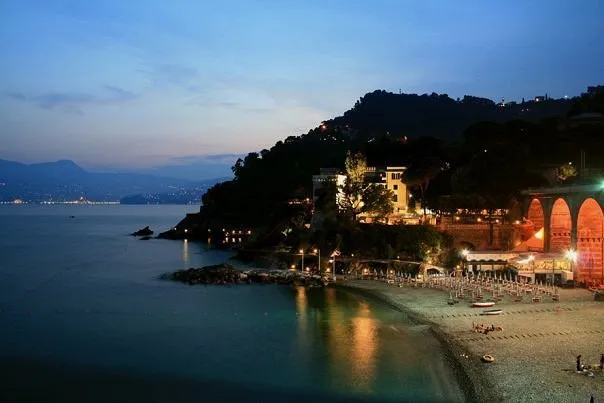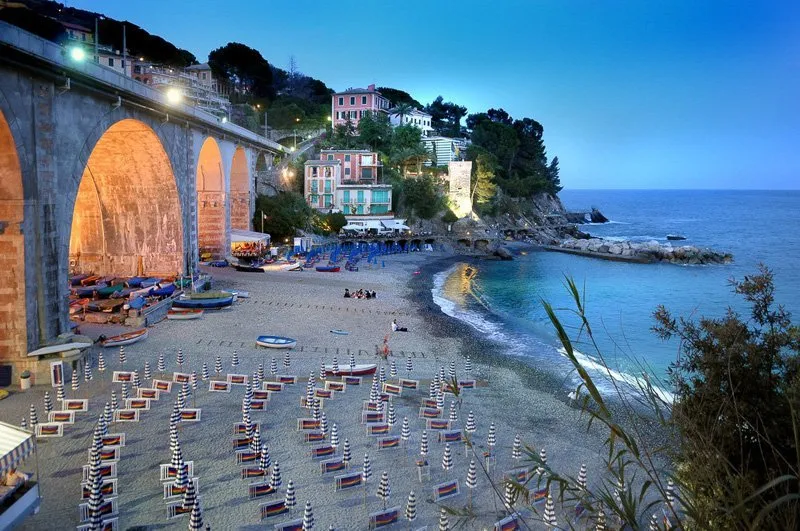 THE WALKS AND THE SEAFRONT
The two walks are cut into the rocks just above the sea level. The Promenade Admiral Napoleone Canevaro, to the east, already appears in the postcards of the early 1900s and is known by lovers around the world. 
The other west is shorter, crosses two enchanting beaches and ends under a very high cliff.
To better admire this side of the Ligurian coast that has nothing to envy in Capri or Portofino, the ideal would be to rent a boat.

They are pebbles, very small and mixed with black sand near the shoreline, so the water is almost always crystal clear. Those who prefer a less crowded environment and less populated by families, can coast the cliffs where there are more secluded places to stay in the sun, quiet and in solitude.