Perched on a spur of rock that protrudes in the center of the Gulf of Tigullio, to the east of Genoa, the Castello Canevaro is located in a corner of paradise rich in history and art. The ancient mansion, surrounded by gardens, is the ideal place to host events of all kinds in its large rooms. Wedding banquets, concerts, conventions, business meetings accompanied by the best catering in the area and by the Castle staff who takes care of the whole organization in detail, from the setup to the flowers and music. It is possible to stay in the elegant suites of the Castle, which offer peace and privacy.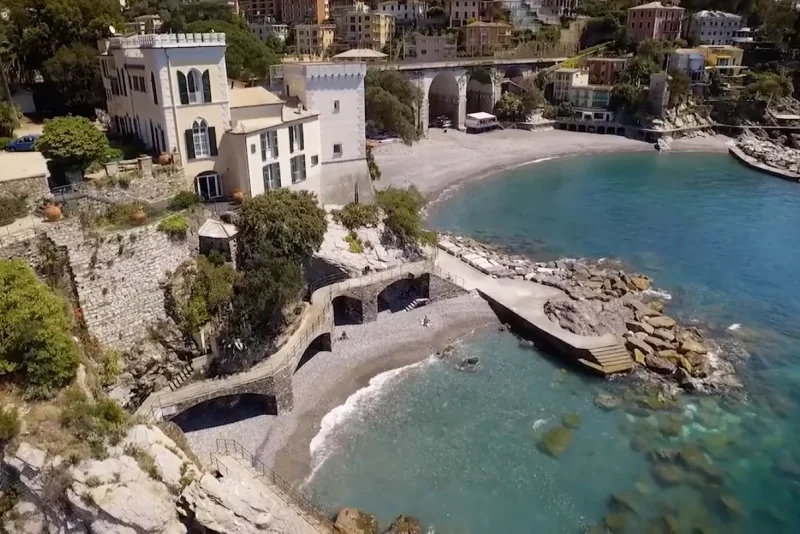 Panorama on the sea
A magnificent frame of a moving painting, where your eyes can get lost looking at the horizon and the sea.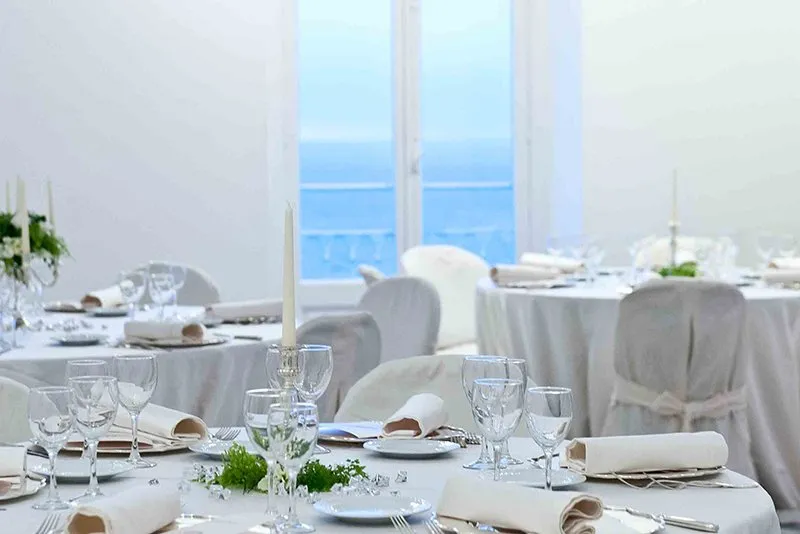 Elegant rooms
The echo of a distant history is the background to an elegant and refined contemporaneity.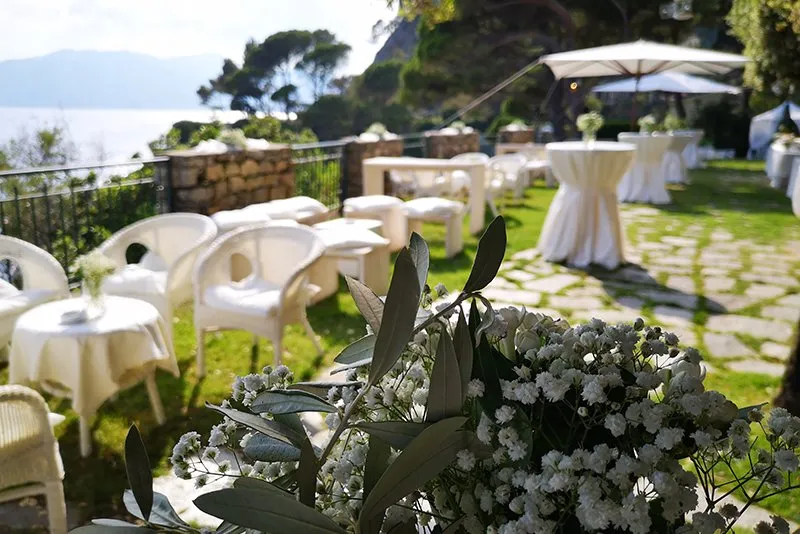 Gardens by the sea
The characteristic scent of the Riviera from the green and well-kept spaces of the Castle, for a naturally chic welcome.
CASTELLO CANEVARO
Rooms & Suites
On the first floor of the Castle, in the Duchess' Apartment, there are three elegant bedrooms, furnished with family furniture, with bathroom and air conditioning, common dining room with fireplace and five windows overlooking the sea; from here you can access the roof terraces.
The price of the rooms includes  private parking, access to the "Spiaggia del Duca"beach, going down the stairs from the garden, and free WiFi Internet access.
The ideal setting for a perfect wedding
Castello Canevaro is the ideal setting for a perfect wedding. It is not only the beauty of the place that determines the success of the event. It is the organization, entrusted in the hands of the staff of the Castle and the company "Ricevimenti e Catering", branch of Manuelina, that will make your special day an event to remember, They will take care of everything according to your indications: menus, flowers, music, photography, beauty treatments and even administrative practices.
And, if you want, you can also add welcome dinners and cocktails.

No posts were found for provided query parameters.
Reviews
What they say about us
The place is lovely, comfortable room and a splendid balcony overlooking the park and the gulf. Structure located in a strategic point a few kilometers from Rapallo
Unique location with access to the sea. Structure that also offers insights, history and anecdotes. Personalized and attentive welcome from the owner. Parking. Flexibility in checkout. Pets allowed and welcomed
We have just stayed in this fantastic castle. We stayed in both the cypress room and the portofino suite. An air of other times! The excellent and trained staff.
We stayed in the cypress room, what can I say ... magnificent stay. This is one of the most romantic and atmospheric places, perched high on the cliff tops overlooking the sea.
CONTACT FORM
Ask Informations